We have an amazing team of professionals that are all dedicated to improving the lives of our clients and their families.  Each and every day, our team is dedicated to pursuing our Mission and upholding our Values.
I first became aware of the devastating effects of Alzheimer's disease ten years ago when my grandmother was diagnosed with this disease.  I saw firsthand how critical it was to have a loving family or caregiver to ensure my grandmother's safety and daily well-being.  My grandmother was fortunate enough to have close family members who cared for her as her Alzheimer's disease progressed.
Since then, I have had a strong interest in helping and supporting our senior community as they age and are unable to care for themselves.  Coming from a family of physicians, I am excited to be involved in the medical community by providing the highest levels of non-clinical in-home care to our clients and their families.  With my work experience, I firmly believe that ApexCare can touch many lives and have a great impact on our local senior community.
Prior to joining ApexCare, I worked in a wide variety of industries and have owned multiple businesses ranging from construction to mortgage banking.  Outside of work, I am an active youth soccer and basketball coach, having coached recreational soccer for over 8 years and elementary school basketball for over 4 years.  I graduated with a BS in Economics from the Wharton School at the University of Pennsylvania and received a Masters of Management degree from the Kellogg Graduate School of Management at Northwestern University.  My career has been focused on building great organizations that deliver the highest absolute levels of service to our clients.  I look forward to continuing this passion with ApexCare.
I have seen firsthand how quality care can make a huge impact on seniors' lives.  My grandfather, who is 100 years old, has been fortunate enough to have the same full-time caregiver for over five years now.  His caregiver has become a part of our family and we are grateful that her compassionate care has truly enhanced my grandfather's quality of life.  Through ApexCare, my goal is to provide the highest level of care to clients just like my grandfather.
Prior to joining the ApexCare team, I graduated from UCLA with a BA in Business Economics and earned a Masters of Management from Northwestern University.  I have worked in a variety of industries and companies, including Deloitte as a CPA and Hewlett Packard as a marketing and product manager.  Most recently, I owned a lifelong learning business for six years in Sacramento.  One of my strengths was finding the best instructors in the area and working with them to provide relevant and enriching classes to adult learners.  I also enjoy volunteering at our children's school and am currently President of the school's Parent Association.
I look forward to bringing my experience and skills to ApexCare and making a difference in the lives of our clients!
Katie SeikelDirector of Client Relations
Growing up, I was lucky enough to have a very close relationship with my grandmother that helped shape my respect and admiration for seniors.  Over time, she developed dementia, and I saw her go through various stages of care.  That acted as my introduction to the field of senior care.
During my time in college, I had a challenging time trying to determine what area of the healthcare industry I wanted to focus on.  When I was finally introduced to the Gerontology program, I knew I had found my calling.  I graduated with my BS in Gerontology in 2005 and started my career in the industry working at an Adult Day Health Center where I worked for six years.  I achieved my Certified Senior Advisor status in 2013.
Throughout my career I have seen how important it is for seniors and caregivers to have a strong support system and that is why I am thrilled to be a part of the ApexCare team.
Sammi NgAccounting Manager
I have been working in the older adult community since 2010.  My first opportunity to work with seniors was at an assisted living facility in Roseville.  In this administrative capacity, I worked directly with seniors and their families on a daily basis.  I learned a great deal about the different aspects of aging and senior care.  I quickly found that my personality and passions were well matched with the families that I worked with and I fell in love with this industry.
In 2015, I was given the opportunity to work for ApexCare in their accounting department.  This was a great opportunity for me to continue working with older adults and to also learn a new skill.  Since then, my roles and responsibilities in accounting have grown and I now have taken on the position of Accounting Manager with ApexCare.  I feel very fortunate to be working in accounting, which I thoroughly enjoy, while still working with the older adult community.
When I am not at work, my two teenage children keep me busy with their after-school activities such as soccer and cross-country meets, piano lessons and band competitions, etc.  In my free time, I enjoy cooking, traveling, hiking and yoga.
I have worked in the In-Home Care industry for over 17 years.  In this timeframe, I have worked in a variety of roles.  These roles and responsibilities include caregiving, training caregivers, recruiting and hiring caregivers, and supervising caregivers.  I have also taken the opportunity to represent ApexCare at a variety of community and recruiting events all throughout the Sacramento region.
I have always believed that my outgoing personality and fun nature have always been a great fit for working in this industry.  I believe that laughter and a smile go hand-in-hand with compassion and a kind heart.  Over the years, I have had the good fortune to work hands-on with families and their loved ones who truly benefited from my positive attitude, knowledge and assistance.
These attributes are just a couple of reasons why I believe that I have been able to have such a positive impact on our clients and caregivers.  Each and every day, I embrace all that it takes to provide the best services possible to those we service.  I am thankful to also work with such an amazing team of professionals here at ApexCare.
April CarniCommunity Relations Manager
Ever since I can remember, I have always had a connection with people who were older than me.  I truly enjoyed spending time with my grandparents.  The things I remember the most were listening to their fascinating stories, playing games, and most importantly, learning valuable lessons from their experiences.
Given my passion for working with people, it is quite natural and logical that my career evolved and led me to working in the senior care industry.  I found my first professional opportunities in the staffing and recruiting industry and ended up specializing in staffing for healthcare companies.  I truly enjoyed this experience and believe that it positioned me well to understand the needs of our clients and referral partners.
After working in the healthcare staffing industry, I also worked as a Field Care Manager in the in-home care industry for 3 years.  In this capacity, I provided customer service for seniors and their families, wrote care plans, and conducted quality assurance home visits among other things.  Currently, I am honored to be working as the Client Service Manager for ApexCare, which provides me with opportunities to promote seniors' health and independence.
I started my career in the older adult industry 12 years ago as a Med- tech and caregiver.  My passion in this field began at home in New Zealand where I had the opportunity to take care of my loved ones, including my mum and grandmother.
Over the years, after moving to the United States, I have worked at different independent and assisted living facilities where I gained further direct hands-on experience working with older adults.  My professional experiences in assisted living as a care manager, personal expressions manager, and activities director have provided me the skills and knowledge to effectively serve our older adult community as a Care Manager at ApexCare.
I love what I do for our older adult community and take great pride in supporting and caring for them.  I am looking forward to continuing this work at ApexCare!
Cindi Unger
Community Relations Manager
My own amazing grandparents were the source of my inspiration to work in the senior care industry.  There was no place on earth better than visiting my grandparents' house on the farm. I have a great appreciation for the hard road that was paved by past generations and the spirit of sacrifice and responsibility that they had for their families and neighbors.  They are truly the greatest generation.
There is no other work I would rather be doing than serving seniors and their families.  I have had the honor to do so since 1986 when I opened one of the first care communities in the State of California to exclusively serve people with Alzheimer's disease and other dementias.  Serving people living with a dementia has been my passion ever since.
I love to teach care partners, families and the community about Alzheimer's disease.  I am a true believer that "knowledge is power" and that Alzheimer's is less scary when you are informed.  I am a very proud mother of two incredible grown young men, a beautiful daughter in law, one very adorable granddaughter, 1 dog left by incredible son (college dog) and two grand pups.
Currently I serve on the Yolo Healthy Aging Alliance Board of Directors and am a member of the Solano Senior Coalition. This year, I am co-chair of the Solano Walk to End Alzheimer's planning committee and a member of the Alzheimer's Association Congressional Advocacy Team in Yolo/Solano counties.
Tiffany BrownCare Coordinator
I began my professional career with Ames Fire and Water Works as an administrative assistant and human resources liaison.  In 2011, my uncle suffered from a traumatic brain injury that caused him to require daily comprehensive care including personal care, cooking, housekeeping, and shopping.  Given the needs of my Uncle and other personal circumstances, I took on a primary role as a caregiver for my Uncle.
It was this rewarding experience as a caregiver for my Uncle that introduced me to importance and positive impact of in-home care.  In 2012, I decided to join Support for Home as a caregiver so that I could work with a variety of clients with different needs and conditions.  In 2017, I had the wonderful opportunity to join the office team at ApexCare as a Care Coordinator, which allows me to leverage my personal caregiving experiences to have a positive impact on other caregivers.
Outside of work, I enjoy hot air balloon races, cooking for family and friends, and making cookies annually with my mom for Christmas gifts.  You can usually find me decorating my home or gardening and playing with my two dogs, Gracie and Peaches.
Kathryn FabianiCare Manager
Prior to joining ApexCare, 
Kathryn
 was a Field Supervisor and EMT for Norcal Ambulance where she trained and over 50 employees.  In her capacity with Norcal Ambulance, she also served as the lead field training officer and worked with local fire departments to promote community education. Most recently, 
Kathryn
worked at the Blood Center of the Pacific and Davita Dialysis where she worked directly with hospital staff, patients, and families, in addition to having a multitude of administrative and compliance responsibilities.
Kathryn
 currently resides in Fairfield with her husband and younger son.
San Joaquin / Stanislaus Team
Kierstin McFee
Care Manager
When I was 19 years old a friend told me about a job opening with her company at an Assisted Living in Modesto and being young I never thought I would work somewhere like that, but I went and applied.  From the first day I started I knew this was a job I was going to love. I worked my way from being a Caregiver, to a Medication Assistant, then to the Lead Medication Assistant.
An opportunity came to transfer to our sister community in Manteca in their Memory Care and I jumped at it.  Again, it was something I had never done but wanted the challenge.  I once again fell in love and wanted to go further.  A few years later I became the Assisted Living Manager.  Being a part of the resident's life, making a difference in their quality of life and seeing how happy it made the family made everyday worthwhile.
After almost 11 years with the  company I decided to take some time off and spend time with my family.  When I was ready to get back to work I wanted to go into a different aspect of helping the elderly.  I was blessed to be offered a job with ApexCare and could not be happier. The staff at ApexCare are amazing and wonderful to work with.  I am excited to see what my future holds with this great company.
When I am not working all my free time goes to my amazing 8 year old son, spending time with family and friends.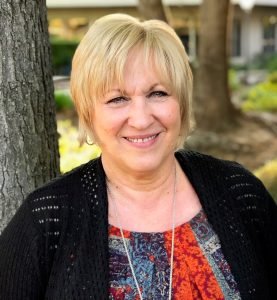 Dori Roberts
Community Relations Manager
It is such a privilege to meet and to work with our senior community.  I cherish memories of my grandparents telling me stories of their lives and how much I learned from their experiences.  I personally cared for my father before he passed away and continue to care for my mother and older sister.  I know first-hand how emotional it is to make decisions for their care.
I have been living in the San Joaquin Valley all my life.  In 2001, I started working for Apexcare.  I enjoy assisting the elderly and their families with decisions to stay in their home or help them in choosing an assisted living facility.  I'm always ready and willing to go the extra mile to make a difference in the lives of seniors.
Currently, I am a Community Board Member of St. Joseph Dignity Home Health Care, a Member of the Stockton and Manteca Chamber of Commerce, a Certified Geriatric Care Manager and Certified Aqua Aerobics Instructor.
I look forward to my visits with my children and grandchildren who live in Oregon and Missouri.  The past 10 years I have been an aqua aerobics instructor.  I also enjoy working with children in my local church.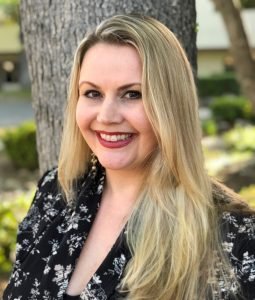 I have always had a passion for working with the public.  From a young age, I aspired to obtain a career that would give me a sense of fulfillment and purpose.  Those aspirations led me to the medical field where I spent many years working for a Bay Area Surgeon.  I loved working with patients of all ages but had the greatest fondness for working with seniors.  I had a very close relationship with my grandmother and, in one way or another, each of my older patients seemed to remind me of her, so it was my goal to provide them with the kind of care that I would want her to receive.  
While pursuing my bachelor's degree in Speech Science, I volunteered in a communication club for adults and seniors suffering from Aphasia, a disorder that affects an individual's production or comprehension of speech and their ability to read or write.  It was through these one-on-one experiences that I truly felt rewarded, so I began to seek out professional roles that would allow me to utilize my skillset to serve and give back to the senior community.  Working for ApexCare has given me that opportunity. 
When I am not working, I spend most of my free time with my loving and supportive boyfriend.  We make the most out of our time together, enjoying the company of our friends and families, exploring new places and trying new things.  Rarely a dull moment, we are always up for an adventure!   
I am proud and happy to be a part of the ApexCare team, serving the communities within the San Joaquin and Stanislaus counties.  I look forward to doing my part to ensure that our clients and their families receive the best care possible.  
I moved back to Northern California in 2014 after spending most of my career in real estate administration, office management, and accounting.  While searching for an administrative position, an ad for Care Manager sparked my interest.  I wanted to learn more about assisting our elderly and what in home care has to offer them.
I am so grateful I took that leap of faith and was offered the position with ApexCare.  I have learned so much in the past 3 years about how important it is for our elderly to be able to remain in their own home and as we say, "Age in Place".  I feel honored that I am able to provide some resources to clients and their families during a time that is often stressful and overwhelming.
I feel my greatest and proudest achievement in life is my family.  I couldn't be prouder of my two daughters and my 6-year-old grandson, who definitely has won over grandma's heart and is the love my life.
During my free time, you probably will find me at the gym working out, taking a spin or yoga class or outdoors on a bike ride or a hike.  My goal is to keep physically fit so I am able to "Age in Place" when the time comes.
My plan is to finish out my career with this wonderful company, hoping along the way, I can make a small difference in the lives of our most precious asset, our elderly community.