Happy Times Cafe – Thursday, June 8th
The Happy Time's Café for June with guests, Kristy Oshiro and her Japanese Taiko Drumming group was so exciting and educational. We learned not only about the art of Taiko drumming but also about the history and culture of Taiko through Japanese stories regaled by Kristy while performing. Participants who enjoyed the café not only got an incredible special performance but also got a chance to play the drums with Kristy's instructions and I must say for first time drummers they sounded amazing! Kristy teaches classes in Sacramento. If you are interested in signing up for a class or getting more information please visit www.kristyoshiro.com.
We also commemorated National Best Friend's Day and spent a good time connecting with each other as friends while enjoying some organic food and refreshments. Toward the end of the Café we had a competitive game of can toss in which we awarded a few prizes to those with the highest score! We sure had some folks with good arms! FUN TIMES!
Next Month's Café' we will continue with the drum theme as we have another special guest coming!!! So please join us!
When: Thursday, July 13th from 2p-4p
Freemont Presbyterian: (Geneva Room)
5770 Carlson Drive, Sacramento, Ca.
Pease feel free to share this event with those you know who might benefit from coming. The Happy Times Café is a monthly social gathering for family caregivers for those with cognitive or other chronic conditions for which we basically provide a warm, receptive and welcoming social environment for families. It is held the 2nd Thursday of every month! So mark your calendars!
If you have any questions or would like to get more information on the Café' please contact April Carni @ (916) 924-9111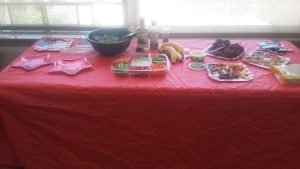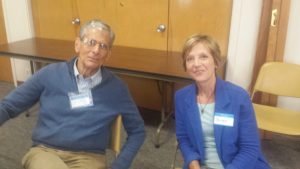 I first became aware of the devastating effects of Alzheimer's disease ten years ago when my grandmother was diagnosed with this disease.I saw firsthand how critical it was to have a loving family or caregiver to ensure my grandmother's safety and daily well-being.My grandmother was fortunate enough to have close family members who cared for her as her Alzheimer's disease progressed.

Since then, I have had a strong interest in helping and supporting our senior community as they age and are unable to care for themselves.Coming from a family of physicians, I am excited to be involved in the medical community by providing the highest levels of non-clinical in-home care to our clients and their families.With my work experience, I firmly believe that ApexCare can touch many lives and have a great impact on our local senior community.

Prior to joining ApexCare, I worked in a wide variety of industries and have owned multiple businesses ranging from construction to mortgage banking.Outside of work, I am an active youth soccer and basketball coach, having coached recreational soccer for over 8 years and elementary school basketball for over 4 years.I graduated with a BS in Economics from the Wharton School at the University of Pennsylvania and received a Masters of Management degree from the Kellogg Graduate School of Management at Northwestern University.My career has been focused on building great organizations that deliver the highest absolute levels of service to our clients.I look forward to continuing this passion with ApexCare.
Latest posts by Jason Wu, President (see all)