ApexCare Volunteers at the Del Oro Cruise Around the World
On June 15, 2017, for the 2nd consecutive year, ApexCare was a Food Sponsor for the annual Del Oro Caregiver Resource Center's largest fundraising activity of the year. This event is called the Cruise Around the World and it is an amazing event where hundreds of patrons, clients, and partners come together to enjoy great food and company as well as to raise money for the organization. The event includes over 20 organizations who volunteered to provide food for over 400 guests. Each organization creates a theme from somewhere around the world and provides food from that region. ApexCare was proud to represent the United States of America by providing Ragin Cajun Chili from Louisiana.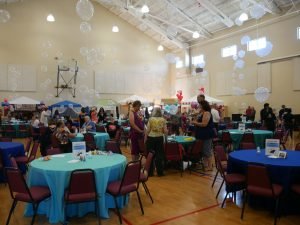 The Delo Oro Caregiver Resource Center is a private non-profit agency that is dedicated to improving the well-being of family caregivers. This agency provides services to family caregivers of adults with chronic and disabling conditions. In addition to counseling and providing support groups to family caregivers, Del Oro Caregiving Resource Center also is able to provide some families with Respite by using their funding to pay home care agencies to provide care so that the family caregiver can gain some respite time from their caregiving responsibilities.
The 2017 event was a tremendous success! ApexCare was represented by Jason Wu, April Carni, and Carol Pringle who cooked and served our amazing chli. This event gave us a wonderful opportunity to re-connect with our partners from the older adult community and to volunteer for such a worthy cause! We look forward to participating again in the coming years.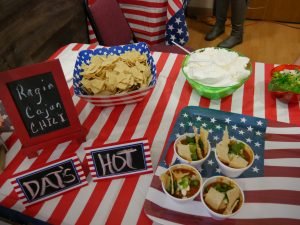 If you or an aging loved one are considering senior care in Sacramento, CA, please contact the caring staff at ApexCare®. Proudly Serving Sacramento, Yolo, Placer & El Dorado Counties. Call Today 916-924-9111.
I first became aware of the devastating effects of Alzheimer's disease ten years ago when my grandmother was diagnosed with this disease.I saw firsthand how critical it was to have a loving family or caregiver to ensure my grandmother's safety and daily well-being.My grandmother was fortunate enough to have close family members who cared for her as her Alzheimer's disease progressed.

Since then, I have had a strong interest in helping and supporting our senior community as they age and are unable to care for themselves.Coming from a family of physicians, I am excited to be involved in the medical community by providing the highest levels of non-clinical in-home care to our clients and their families.With my work experience, I firmly believe that ApexCare can touch many lives and have a great impact on our local senior community.

Prior to joining ApexCare, I worked in a wide variety of industries and have owned multiple businesses ranging from construction to mortgage banking.Outside of work, I am an active youth soccer and basketball coach, having coached recreational soccer for over 8 years and elementary school basketball for over 4 years.I graduated with a BS in Economics from the Wharton School at the University of Pennsylvania and received a Masters of Management degree from the Kellogg Graduate School of Management at Northwestern University.My career has been focused on building great organizations that deliver the highest absolute levels of service to our clients.I look forward to continuing this passion with ApexCare.
Latest posts by Jason Wu, President (see all)